The lar­ge resi­den­ti­al sto­rage system
Unique. Efficient.
Energy transition.
More inde­pen­dence from ener­gy com­pa­nies and high elec­tri­ci­ty pri­ces: FENECON Home 20 & 30 is the bat­tery ener­gy sto­rage sys­tem for sin­gle and mul­ti-fami­ly hou­ses, agri­cul­tu­re and small businesses.
More than just a battery storage
Room-efficient

Room-effi­ci­ent
Room-effi­ci­ent
Room-effi­ci­en­Room-effi­ci­ent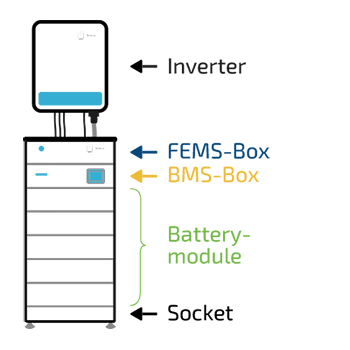 Wireless sector coupling activation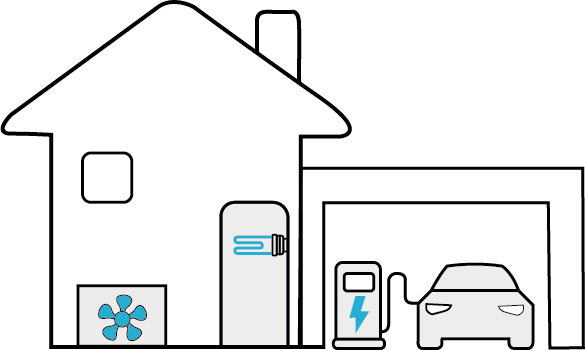 Safe, self-monitoring, future-proof
FENECON Home 20 & 30 is based on Lithi­um Iron Phos­pha­te (LFP) Bat­te­ries. Thanks to their cell che­mis­try the­se can­not expe­ri­ence 'ther­mal runa­way' even when damaged.
A sepa­ra­te bat­tery manage­ment sys­tem (BMS) is inte­gra­ted in the bat­tery tower.
FEMS apps make new safe­ty stan­dards, mar­ket oppor­tu­ni­ties and ener­gy-saving opti­ons available to the sys­tem. Buy­ers recei­ve free updates for life so that they always work with up-to-date regulations.
The FENECON Home in your house
Thus, more energy flows from the grid with less power.