The "Green Tech Cluster Regensburg", launched in 2021 by the Energy Agency together with the Economics, Science and Finance Department of the City of Regensburg, has already developed into a network of around 50 companies in the field of energy and climate protection. With the addition of the storage manufacturer FENECON GmbH from Deggendorf, the network gains a Bavarian player whose technologies are already contributing to efficient power supply worldwide.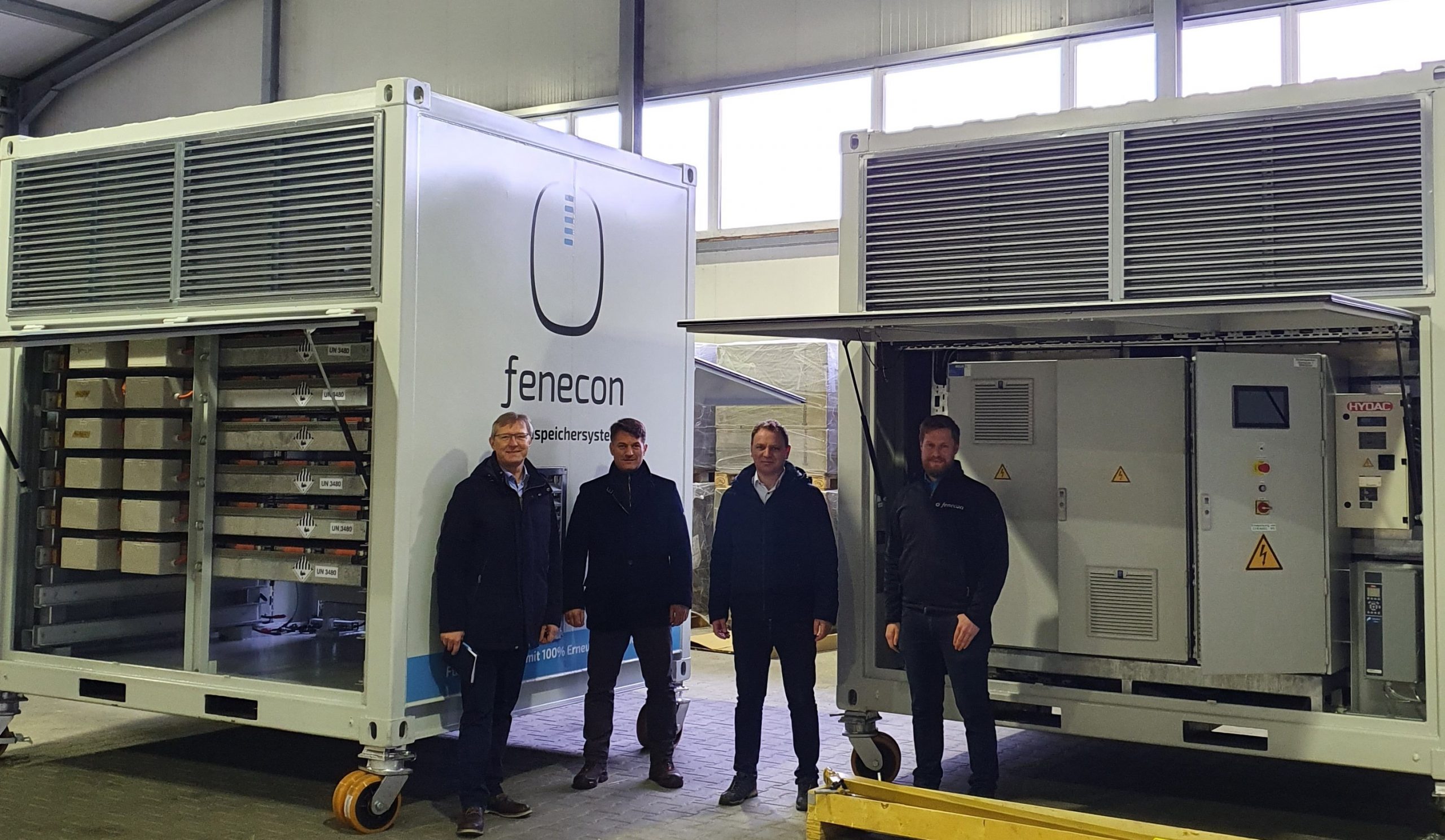 During a visit to FENECON's plant by Prof. Dr. Georg Stephan Barfuß, Regensburg's Economics, Science and Finance Officer, and Ludwig Friedl, Managing Director of the Regensburg Energy Agency, the parties involved agreed on future cooperation with the City of Regensburg's "Green Deal" climate protection project and the Green Tech Cluster. "Converting to a climate-neutral energy supply is an essential prerequisite for the future of Regensburg as a business location. That is why we are focusing on a joint approach with our stakeholders from business and politics," Professor Barfuß explained. The founder and managing director of FENECON, Mr. Franz-Josef Feilmeier, sees his latest product, a battery storage system up to 1000 kWh, as an important component for the efficient power supply of industry up to the use in city quarters or local districts. "With high-performance electricity storage systems, expensive electricity peaks for companies can be avoided and some of the fluctuations in solar and wind energy can be compensated for" says Franz-Josef Feilmeier. Numerous awards and the current construction of a new battery production facility in Lower Bavaria confirm the successful development and expansion of the FENECON company.
"The Green Tech Cluster consists of specialists for research, development and application of future technologies in the field of energy and climate protection - here FENECON fits perfectly into the network. Our cluster management aims to bring together experts and generate concrete projects for a climate-neutral energy supply," Ludwig Friedl summarises the visit to FENECON.