The 100% energy transition is a generational task for our society. 
FENECON is actively involved in research and development projects. In this way, we also shape the "Energy Journey" of our customers - for at least the next 20 years. Take a relaxed view of the massive changes in the energy world. With our future-oriented platform, you too will be optimally prepared for your 100% energy journeyGER .
Duration: 01.01.2022 - 31.12.2024
OMEI - Open Mobility Electrical Infrastructure 
Data-based concept for a holistic solution approach for sustainable electric charging infrastructure
The goal of the research project is to realize a holistic solution approach for sustainable electric charging infrastructure based on a data-driven concept.
The project goal is also to create a freely available data and tool basis for the planning and optimization of fast charging infrastructures. Here, regional renewable energy is integrated with sustainable energy storage in a common concept for charging infrastructures. In addition, a concept and framework for an intelligent bidirectional use of electric vehicle storage will be created.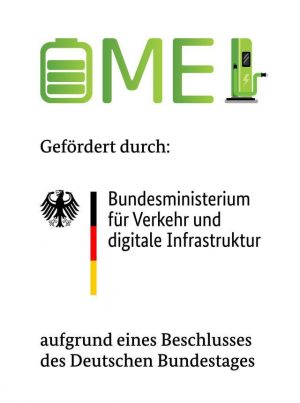 Two demonstration systems (fast charging station and hybrid energy storage) are used to collect and integrate charging, user, energy and traffic data. This will be used to develop location-independent operating strategies and economic models for fast charging stations. Technical and economic concepts for vehicle-to-grid (V2G) and vehicle-to-home (V2H) use are being developed with the help of artificial intelligence (AI) on the basis of another demonstration system with a bidirectional charging station. Selected partners from industry and research are participating in the OMEI project. In addition to
FENECON
, the consortium includes the companies
Cerq (JenaBatteries GmbH)
,
HEITEC AG
,
Mer Germany
GmbH,
Technagon GmbH
,
DiMIS
,
EVG Stromnetz
,
EVG Energie pro Vita Genossenschaft eG
and
Ilzer Land
,
as well as the research institutions
Landshut University of Applied Sciences (HAW
)
with
the
Technology Center Energy (TZE
)
and the
University of Passau with the Chair of Distributed Information Systems and
FORWiSS
.
Site optimization
Low network load
Sustainable energy supply
Open Data
Sustainable mobility
Duration: 01.02.2021 - 31.01.2024
CCP - CrossChargePoint
Multifunctional e-charging stations: Added value through more functions
The research project "CrossChargePoint" investigates possibilities for charging stations with added value for users, cities, municipalities and operator organizations. The aim is to support rural areas in particular in reducing greenhouse gas emissions.
E- charging stations could theoretically do much more than just charge e-vehicles. They could be valuable building blocks in a region's energy management by additionally being used as energy storage: In the event of excessive energy supply,GER the energy could be converted by electrolysis and power-to-gas to also fuel gas- or hydrogen-powered vehicles.
With CrossChargePoint, a decentralized intermediate energy storage network could be created at the charging stations, analogous to large pumped storage power plants. On the one hand, this could supply traffic with alternative fuels - electricity, gas, hydrogen - and on the other hand, support the local power grid. Fluctuations in supply and demand in the local power grid would thus be better absorbed.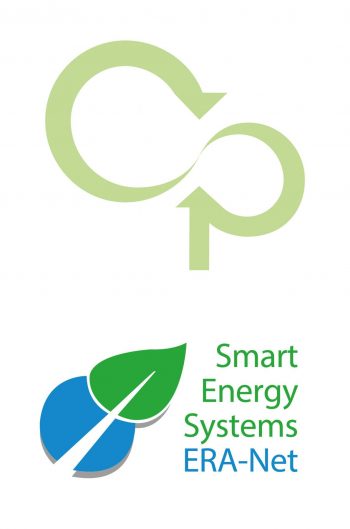 Regional requirements for the reduction of greenhouse gas emissions
The research work takes into account special requirements of different regions due to different geographical, climatic and economic conditions. Especially in rural areas with low population density and limited grid capacity, the development of alternative fuel infrastructures is challenging. Economic viability is often questionable when supply needs are limited to a few hours per week.
Technological challenges
In the research project, the technological concept of a "CrossChargePoint" is being developed. The "CrossChargePoint" combines fast charging capabilities with energy generation, energy carrier conversion and storage functions. For this purpose, the project partners are developing a system architecture as well as the infrastructure for data and information exchange for a regional energy management system. Interdependencies that arise between the ICT system, the electrical grid and the transport sector are also taken into account.
The CCP project involves selected partners from industry and research, including Deggendorf Institute of Technolgogy (Germany), AVL List (Austria), Salzburg Research Forschungsgesellschaft mbH (Austria), FENECON GmbH(Germany), Urban Software Institute GmbH(Germany), HyCentA Research GmbH (Austria), ASKI Industrie-Elektronik GmbH(Austria), Livolt Ltd (Israel), Yeruham Local Council (Israel), Energie Kompass GmbH (Austria) and Bwv its GmbH (Switzerland).
OpenEMS - Open Source Energy Management System
OpenEMS is a modular platform for energy management applications. The system wasGER developed to control, monitor and integrate energy storage systems with renewable energy generators and complementary devices and services. The software is published as open source.
The source code is available at openems.io.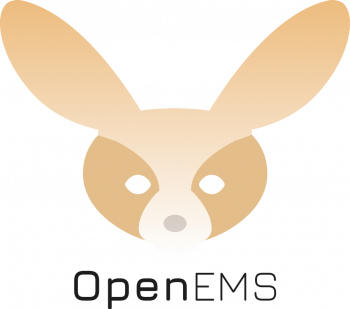 Completed research projects